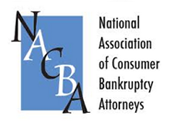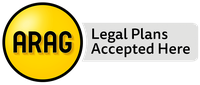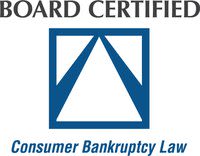 Bankruptcy Attorneys Serving Union County, NC and the Surrounding Areas
Ask questions. Get answers.
At our office, we firmly believe that you should fully understand your legal options before being asked to make any major decisions. That's why when we first sit down to discuss your case, we'll ask about your situation and lay out the choices available to you. Then, we'll give you some time to consider those choices before asking you to sign a thing.
Apply the law to your case.
With any legal issue — whether it pertains to looming debt, a traffic ticket, or an estate planning concern — it's easy to get wrapped up in the stress and emotions that come with it. Fortunately, we have two generations' worth of legal knowledge to help you stay on track when determining what's right for you from a legal standpoint.
Together, let's map out your next steps.
At The Crow Law Firm, we like to think of ourselves as lifelong students because no matter how many cases we've worked on, we find that there's always something different about each one. As we work with you to create a game plan for your case, we will keep your unique factors, individual needs, concerns, and goals in mind.
We Uphold Your Core Values
Your peace of mind and livelihood are in good hands.
---
HANDS-ON FROM BEGINNING TO END
At The Crow Law Firm, we want to be involved in gathering all the details from the very start. As a result, we're better prepared to help you receive the results you desire and deserve.
No pressure. No preconceived notions. No problem.
As a general rule, people dread having to meet with a lawyer because they have so many preconceived ideas about what to expect. Despite any social stigmas you may hold, we want to assure you that we are not the kind of law firm that pushes for the "hard sell."
When you meet with us, you'll be heard, guided, advised, and asked to consider your options carefully. You will not be pressured to do or sign anything you don't feel comfortable with.
In the same sense, we'd like to set the record straight about another subject fraught with negative stereotypes: bankruptcy. If your debt has reached the point of feeling unmanageable, please do not wait to call us. We understand how easily debt can add up, and we're here to help — not judge. Talk to us about whether bankruptcy is the right option for you. To many, it is a big step toward financial security and peace of mind.
Whether it's bankruptcy, estate planning, probate, or a traffic ticket that brings you to our door, know that you will be welcomed with the utmost sincerity. Based in Monroe, we proudly serve the counties of Union, Mecklenburg, Cabarrus, Stanly, Anson, Lancaster, and York.